Want Flat Abs? This FREE Report Gives You What Really Works
Enter your first name and email address below for instant access!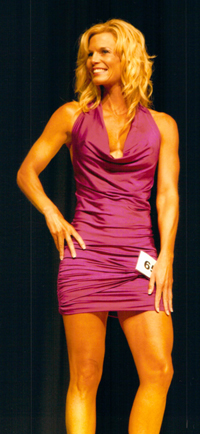 SIMPLY AMAZING! At 41, I accomplished something I never thought was possible! I became so inspired by Coach Berry that I achieved not only getting my health back but went on to enter competitions and won! Read my story and become inspired...click here >>
Crusin' with a NEW Trim Body in 5 Weeks Time!
I am Sharon, 64 and very proud of it! I am on my way to a new, fine turned, trim and toned body like I use to have. Read my full story on how to achieve amazing results in just 5 weeks...>Click here
I got ENERGY to spare!
I am Melynda, a mother of 2 and a RN. At 35 I was begining to feel the pressure of keeping up with my active children and demanding job. While fullfilled and happy, I was always tired and short of feel well. Working out with Coach changed all that. Now, I have energy to spare and I can't stop smiling. I am really, really happy! Come see the Coach! You can change your life, get shapely and feel great. No need to feel tired or 'get old'. Age is just a number around here. We are the picture of youth!